the drama maybe ended around 2 years ago, but I watched it (I'm really watching it), I watched the drama because of Gong Yoo, after his stellar performance from Train to Busan, and The Age of Shadows, you guys probably asking me why not A Man and a Woman ? well the story wasn't something that I'm a fan of. Moving on the performance from the whole cast is really stellar, although the story wasn't really for me! 🙂 The drama received high critical acclaimed, it got rated as the third highest rating drama on Korean cable television.
I have to say that the romance between the characters is able to bring the fans to tears, and its a bit weird for me because I watched Gong Yoo as a father in the alst 2-3 movies, but its definitely giving some different vibes. Obviously, the soundtrack for this drama is also very huge they brought EXO's Chanyeol, and Punch..and I have to say this is my favourite, I have to say that I'm surprised GUMMY wasn't part of it.
Moving on people are very impressed with the bromance of this drama and for some reason I have to admit that's very enjoyable..anyways people are very interested with the romance..and in this drama the romance wasn't predictable as the other drama, although it is a bit predictable at first. Basically on every drama there's pattern, and its a simple pattern but able to make the whole go crazy. They also brought CRUSH as their collaborator for this soundtrack, CRUSH just able to bring up the romantic vibes out of this movie.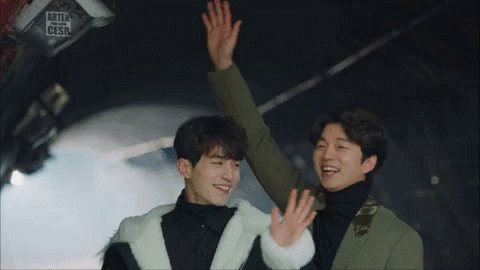 It is understandable that the soundtrack is mostly composed out of R&B and ballad track, as you can tell its a cold day in the drama, and its also depicting a sad story, between a young girl, with the goblin, I feel like the fate between the characters are so sad, and its a bit complicated for me to understand this drama, but I have to say Gong Yoo just got it right for the character, and he's proofing that he is capable of bringing the character alive for either silver screen or drama.