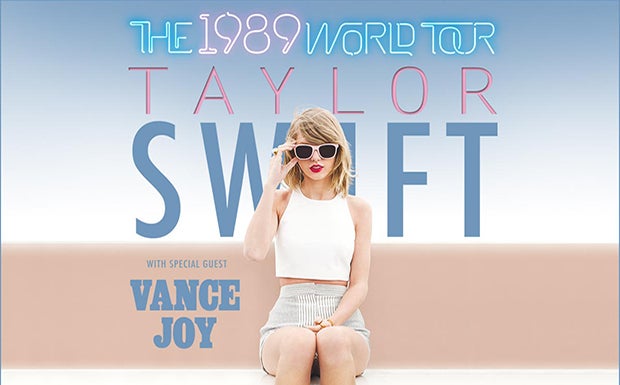 So this was my very first concert that I went to, I went there with my guardian who actually asking me if I want to go, because she got 1 more ticket left. Soo I went to the concert, I got very excited I'm very much a Swifties but during the 1989's album I don't really remember the lyrics for the song lists (as per usual) but I recorded the whole entire concert because I was super excited to see the concert..I meet the Taylor Swift look a like as well..my hair was soo crazy back then I mean its now getting back to be crazy again, I guess that's the only concert ticket that's I was able to preserve it…
The opening for the concert was Vance Joy, if you know him, he is famous for the song called rip tide, I linked the whole thing that I was able to documented. If you asking me why I wasn't home yet during December time, it was because it was during my foundation year, hence its not finished up to December, and it was my first time spending almost Christmas time in Melbourne, I went to Japan after wards….
I think my favourite part of the concert when she brought back the old hit single like You Belong With Me, and Enchanted. I think Enchanted was one of the most beautiful stages at that night, I Knew You Were Trouble was getting re mastered for the concert..its becoming the rock version, but anyways feel free to watch it =…Shake it Off was the closing stage so you can see the fire works, and stuffs.